Egg Shell Calcium Powder
We make our very own Egg Shell Calcium Powder to sprinkle on your pups food. In small amounts this extra calcium will help your pups bones develop strong! Many commercial dog foods these days to not have enough calcium in the foods.
Nursing and pregnant Dam's can also benefit from a small amount of Egg Shell Powder sprinkled in their food.
Most all dogs can use a little more calcium in their diet!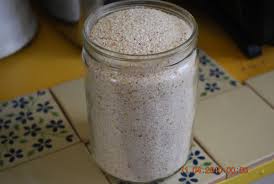 1/2 lb - $10.00
1 lb - $20.00
PayPal is Accepted
Send me an email at: bluelinegundogs@yahoo.com
We only have limited supplies!
This Egg Shell Calcium Powder comes from Cruelty Free - Free Range Chickens at our very own farm. Never treated with any growth hormones or antibiotics.
© Copyright bluelinegundog