THIS LITTER IS ALL RESERVED
PLEASE FOLLOW OUR FUTURE LITTERS PAGE
&
Follow our FACEBOOK PAGE TOO!
Charger and Peerless Litter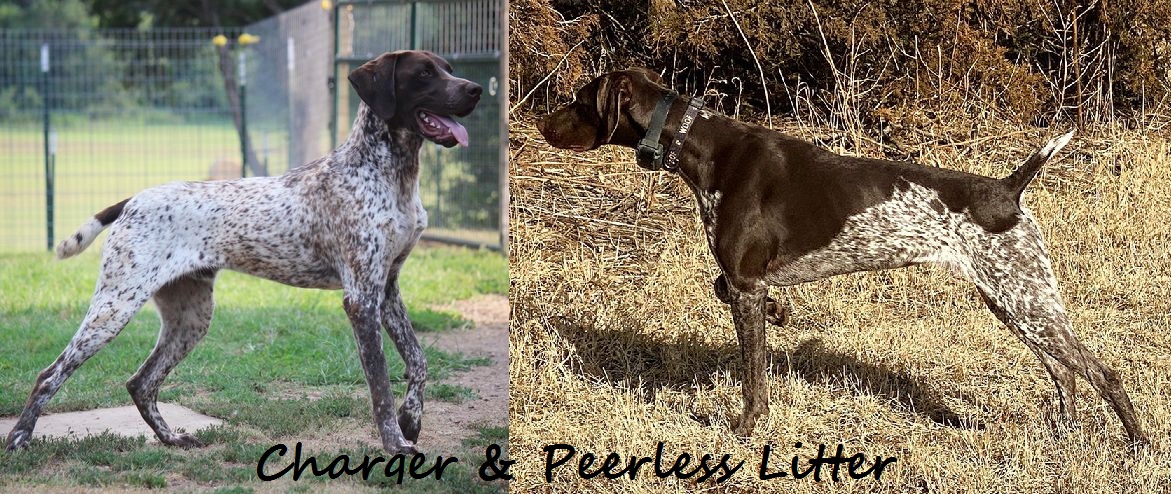 Puppy Price $800 (Full AKC Registration)
$200 Deposit (We have a link we sent out for deposits)
DOB: 09/27/2022
Home Dates: 26th-27th of November
Limited Availability for pick up the week of November 28th --> 2nd of December!
December 3rd and 4th (Best Availability Pick Up Dates)
We are scheduling people as they place deposits!


Litter Count:
Males 4 & Females 4
To see the individual pedigree, genetic testing results and MORE of both dogs please visit those dogs pages. I will provide the links below.
------
1st Pick Male - Reserved "McGarrah" #6558
2nd Pick Male - Reserved "Richardson" #6550
3rd Pick Male - Reserved "Moreno" #6553
4th Pick Male - Reserved "Hanson" #6549
1st Pick Female - Reserved "White" #6552
2nd Pick Female - Reserved "Slay" #6559
3rd Pick Female - Reserved "Tucker" #6560
4th Female - Reserved "Barrios" #6557
Deposits are always taken in order of Initial Contact with us. We do keep a waiting list and will take the first week going down that! Then we will open up to the public for deposits.
Puppies are not normally chosen until they are 5-6 weeks of age. That is when the choice/pick process begins. These are big litters and take time for the persons with deposits down to choose their puppy in order of (Deposit aka Pick).
Then we will begin to schedule families to pick up their puppy after 8 weeks of age, no sooner.
Estimated Pick up days will begin on November 26th and 27th. and continue through the week and following weekend.
Because we have two litters that will be going into homes at the same time we are going to schedule a bit differently. To fit everyone in for pick-up!
Please be understanding. We will email a schedule to those that place a deposit. We will need you to choose a day and time.
PLEASE be able to commit to that time spot.
At Pick-up we enroll the puppies microchip, go over AKC Paperwork and answer any questions you may have. We do send out a "Puppy Buyer link" to everyone who places a deposit. That link will go over the food we feed and more!
All puppies are sent home with a Puppy Pack
Including:
Puppies 1st Collar
Week Supply of (Victor Professional Kibble)
Toy
1 week supply puppy supplement (Sure Grow 100)
*Please order some now, stay on it until 1 year of age*
Vaccine Records (Twice Vaccinated)
De-worming and protozoa prevention schedule that has been done.