Puppy Buyer Information
You have chosen to purchase a puppy from our Kennel.
Please continue to read all of the information below.
Below you will find probably too much info! Take your time.
We want our puppies to have wonderful lives. This journey starts with us as the breeder.
It ends with you, the new owner. We fully trust that you are getting prepared for this new puppy.
Maybe some of the info below will help you.
Pick Up Day – What do you need to bring?
Final Payment:
1st bring the final payment. WE DO NOT accept checks.

Our preferred method of payment is cash.
We do understand that some may travel very far to pick up their puppy and it's not safe to carry that much cash. For those of you who travel far, we can accept PayPal or Card.
We have fees that add up when using both of those so when possible please pay in cash.
If you are not comfortable carrying the puppy back home with you on a passenger's lap please bring a crate.
A medium-intermediate size crate is good. Place a towel inside.
Bring a second towel just in case a replacement is needed.
If you are driving far and must travel with your puppy over a few hours you can bring a dish and a bottle of water.
It is a good idea to purchase some canine electrolyte for your new puppy. Transition into a new environment can cause stress and runny stools. Electrolytes can help balance this out and keep the stress down. We recommend giving your puppy electrolytes for the first 3 days in the new home with you.
Below you will see an example of an electrolyte powder we like!
To have it on hand when you bring your puppy home, order it now.
You may click on any of the pictures below to be taken to the website/page that provides more info!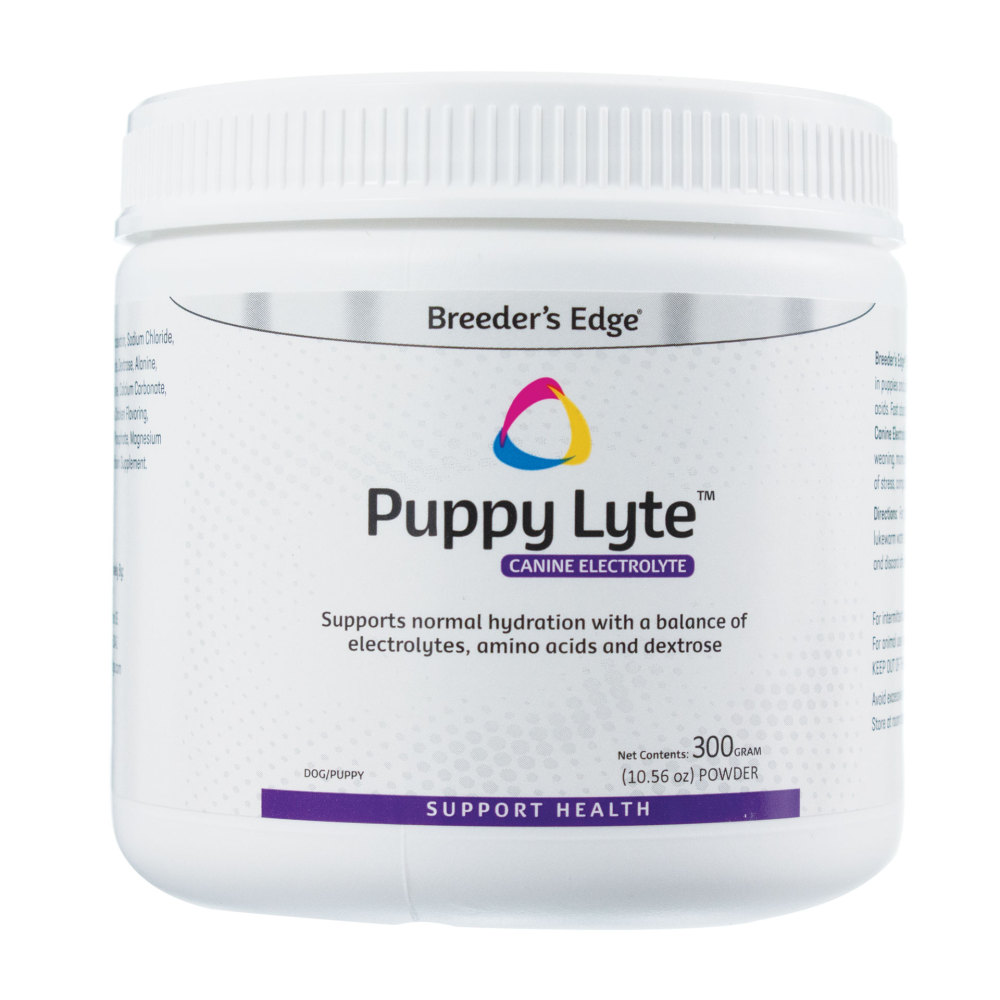 Bring paper towels and gallon-sized zip-lock bags so if your puppy has a mess in the car you can pull over and clean it up with the paper towels and seal the mess into a zip-lock bag to dispose of when you get home.
We like to use Simple Green. It's non-toxic and very good at cleaning up puppy messes.
Bring a spray bottle along with you to clean up any mess this puppy makes.
You can bring more and you can bring less. Just use good judgment.
A lot of this is determined by how far you have to travel with your new puppy.
You will be given a puppy pack on the day of pick up.
This pack includes:
*Starter Food / We feed: Pro Plan SPORT, All life Stages 30/20 Chicken (NOT THE GRAIN FREE).


We will be sending you home with a small bag of this food for easy transition and potty training.
It is still a good idea to go purchase a bag of your own to have when the small bag we send home with you is all gone.
We highly recommend (Sure Grow 100 Supplement) for all of our puppies and your pack will have some in it. Please get a bottle ordered NOW for your puppy! Click the picture below to Order!
You will get a week supply in your pack.
Every puppy we raise stays on these chewable tablets until they turn two years of age.
We have had wonderful results.
Dog foods have to be regulated to have a safe amount of calcium in them just in case a small breed dog eats a large breed formula.
These fast growing larger breed dogs need more than kibble alone provides!
This is an inexpensive supplement safe from BHT that you can give your puppy.
We get NO kick backs from recommending you this supplement!
We use it! We love it! End of story!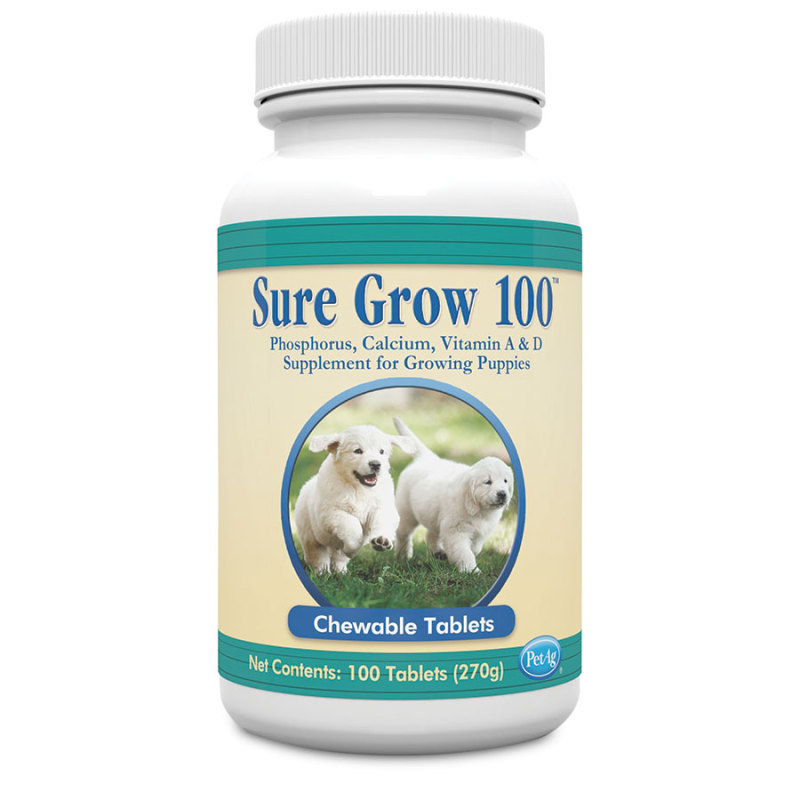 1 vitamin daily WITH FOOD in the morning.
Increase to 2 tablets following recommendations on the bottle. (When your puppy hits 30lbs).

Inside your pack you will also find:
*AKC registration paperwork
*Vaccination Records / De-Worming Records

*Puppies 1st Dog Collar (You do not need to bring a collar with you). Do – BRING A LEASH!
*At times other things are added to this puppy pack (No telling what you might find) J
The Ride Home – Very Important
DO NOT, I say again DO NOT let this puppy go potty in any high traffic areas!
· Near Vet Offices
· Dog parks
· Rest areas
· Gas stations
· Public Parks
· Public Streets or Sidewalks
I think you get the IDEA!
Watch them close on walks.
Teach good behaviors right away. Don't let them lick things or pick up things on walks. Pay close attention to your puppy. Dogs that have disease potty all over and your puppy may come in contact with that disease!


You also want to keep your puppy safe from eating a possible poison (Example: chewing gum that possibly has Xylitol in it). This can be fatal to a dog and small puppy.
Now, why do I preach this so much? I have very good reason. PARVO – DISTEMPER!
I will share a short story below that a "Carolina Johnson" shared on her Facebook Page. It is so very true!
This was posted and it hit close to my heart as a breeder.
For years, my final email (now this page) has always had this in it.
There is more to it than just this story.
We ask that you DO NOT take your puppy to any public areas until they are 16 weeks of age and have received their final BOOSTER VACCINATION and Initial Rabies Vaccine.
I know everyone wants to show off their new puppy.
We still want to share the risks with you.
Puppy classes are just fine as most reputable trainers require all dogs to have vaccination records prior coming to training.
A puppy is just starting to build their immunity against Parvo and other K9 diseases. They are so little and their immune systems are not strong at this age. Just because we have given this puppy two vaccinations does not mean they are IMMUNE to these K9 diseases.
We will have more on this in a bit.
The Next 72 hours
You now have your puppy. We rarely have any serious medical issues with any of our puppies. Umbilical hernias are fixed by our Veterinarian before they leave for puppy pick up unless it is just a fatty tissue deposit, these normally do not need to be corrected.
They are not serious in nature but we believe it is a breeders responsibility to correct the hernias, not the buyer.
You have 72 hours, (3 days) to have this puppy evaluated by a Veterinarian after you pick up your puppy.
"Puppy 1st Health Check"
More on this will be further down in the email.
If your Veterinarian finds anything wrong with this puppy we want to know and give you options.
1st Option -You can return this puppy to us within the 3 days for a full refund if a medical issue is found.

2nd Option - You can return this puppy to us within the 3 days and accept a puppy from a future litter in replacement or if we have any puppies from the current litter still available you may choose one of them.
Most of the time all the puppies from the current litter are spoken for.
We will NOT euthanize the puppy coming back into our home.
We will do everything in our power to give this puppy the best life ever unless we have exhausted all options.
We love our dogs very much. So never think that!
That is one of those BAD BREEDER scares for every buyer.

Don't worry.
THAT IS NOT US!
We will need a written letter from your Veterinarian with any and all findings. We will also need permission granted for us to call and talk to your Veterinarian. This does not mean we don't trust you.
We sincerely want to know everything about our puppies and dogs!
If neither option one or two works for you we can discuss what will. I want you to be happy with your puppy. We strive for healthy puppies from the day they are whelped here until the day they leave to enter your new welcoming home and family.
ABOVE: Is a very rare occurrence. We don't sell puppies we believe have any serious medical issue.
But it can happen. It's so very RARE!
Umbilical hernia's are not included as a serious medical issue as stated above we will have corrected this issue before you pick up your puppy.
Cryptorchidism is NOT included (Puppies with only one descended testicle or NONE).
Many times it can take a male puppy up to 12 weeks to fully descend both testicles.
PET males will still be allowed to go into their new homes at 8 weeks of age even if only one testicle can be felt.


An exception applies for breeding prospects.
You will have advised me if this puppy was being purchased for breeding purpose before you place a deposit.
We will retain this puppy until the testicle descends. If it does not by 12 weeks of age, we will allow the buyer to move their deposit to another puppy from a future litter. This is a rare occourance but at times can happen.
------------------------
*** We do not recommend the LEPTO vaccination***
It has caused death in many puppies. It has caused puppies & dogs to have such severe reactions they have seizures and convulsions. This vaccination is dangerous and does not provide 100% proven protection to your dog. Any puppy sold from this kennel and given this vaccination resulting in death or serious long-term medical issues will not be covered under our refund/replacement Health Guarantee.
It is OK to tell your Veterinarian NO to this Vaccination.
Please, do your own research on this vaccination and/or visit this Facebook group: (Nobivac Lepto 4 – our experiences). A Public Group with more than 27,000 members! See with your own eyes what the LEPTO vaccines are doing to some of these dogs and puppies.
We refuse to give this vaccination to any of our dogs or puppies.
If you feel you MUST give this as a personal choice please, wait until they are an adult and NOT A PUPPY!
We don't want to see any of our dogs get LEPTO, but this vaccination is also very dangerous. Both have there risks.
Dog's Lifetime
If at any time you can no longer keep this dog. Please contact us. We will make arrangements to pick this dog up (NO QUESTIONS ASKED) or if we have no room at that time we can help you place the dog as quickly as we can. We cannot refund any of the money you paid for this dog. Make sure to keep your dogs AKC registration somewere safe as that will need to come back with this said dog.
We provide this option to all of our puppy buyers to help prevent any of our puppies going into a shelter or rescue. We will gladly take them back or help you find them a home as quick as possible. They can enter our adoption program and we will find them loving homes.
We know things can happen. We do not judge you for this. Please contact us if you can no longer keep this dog! Please don't think we will judge you for this! We won't!
YES, it is ok to list us in your will as someone to take this dog if something happens to you.
We are asked that quite often believe it or not!
***If your puppy/ young dog suddenly dies please do not bury your dog right away. I know that is a hard request.
I am not talking about old age and diagnosed deaths. I am talking about young dog/puppy deaths. We know accidental deaths can happen, but if for any reason you think there may have been an underlying genetic, hereditary or congenital issue we would like to know. Take your dog/puppy to a Licensed Veterinarian and have a necropsy done quickly. If the findings are congenital (Your puppy was born with this) we will replace your dog/puppy with one from a similar breeding. - (Written report of findings from your Veterinarian is required). We hope this never happens. Although, I want to cover all bases and make you feel more comfortable knowing we will back our dogs!
This is another reason to have your Veterinarian see this puppy within 72 hours for a full health exam. We want HAPPY families and HEALTHY puppies!
To Do List:
1st day home: Register your puppy with the AKC.
Do this on day one. Why?
After you register your puppy online they will email you a certificate for a FREE initial Vet visit!
You can print this off the initial vet visit coupon and take it to your veterinarian for this pups initial 72hr vet visit as we explained above is good to do!
Make sure you advise your veterinarian this is a checkup only, this puppy will NOT be due for any vaccinations at this current time.
Do schedule when the next booster is due.
Once again. Tell your veterinarian:
"Please only give my puppy a core vaccination 5 strain, do not give my puppy the Lepto Vaccine".
HOLD FIRM!
If you believe you need help with the AKC registration once home, call me. I will walk you through it!
Go slow. The AKC will automatically preselect options for you. You don't need these things. If you want them that is great. But, it is a way to bring the price up high as well. To register your puppy will only be around $35 without all the other options.
AKC Registration Name – We work hard to provide you a good quality dog with a sound pedigree and genetics. We ask you use our kennel name behind your dog's call name, it will be written on your pups registration form. You will enter your dogs call name (Ex. Kujo) in front of our kennel name when you register this puppy online. This is so you know exactly how we spell it. This really helps Pedigree enthusiasts continue to track where dogs come from. It means a lot to us Breeders! Don't worry, you still get to choose the dogs "NAME". Just use our Kennel Name at the end of the dog's name when you register this puppy!
We do not force you to use it, but please consider!
Ok, by now you are getting very tired of reading my long email. Trust me, It's only because I have the best intentions for your amazing puppy!
Let's get into some other things you want to know:
DIET:
We are feeding Pro Plan SPORT All Life Stages "ALS" 30/20 to your puppy. Shown earlier above!
We recommend you stay on this formula to prevent any runny stools or stomach upset. We provide you with some in your puppy pack.
We love raw bones from the butcher!
We love hard boiled eggs & scrambled eggs!
We love Sure Grow 100 Supplement!
Spay and Neuter
Please do NOT spay/neuter your dog until at least 18 months of age or wait until 2 years of age if you can!
Early spay/neuter is believed to be causing hip dysplasia, elbow dysplasia, CCL tears and more issues in large breed dogs.
These dogs NEED their hormones to fully develop.
If you have no intent of breeding your female dog please, at 18 months of age have her spayed.
The risk of Pyometra is greater in an open/un-spayed female. We know all the signs to look for to catch this early. You may not.
It kills many dogs each year. It is a mass uterine infection.
We have no issue with you keeping your male dog intact. At the 1st sign of any aggression after a year of age please neuter him! Some dogs (male dogs) can suffer from serious hormonal aggression and having them neutered at the 1st sign of this will really help.
Any dog that does not descend both testicles should be neutered by 2 years of age for the risk of cancer is higher.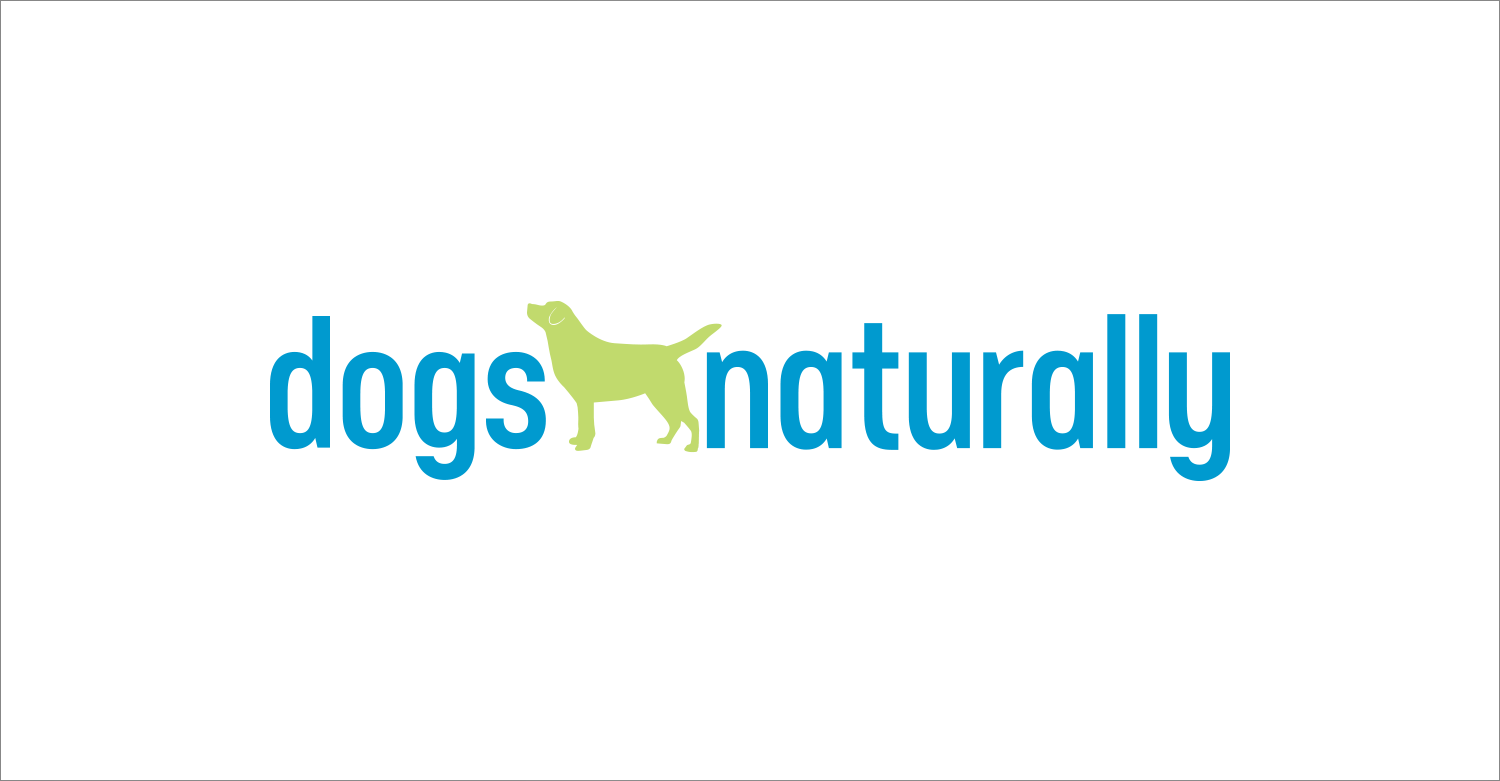 Health Insurance for your Dog:
This day and age I am going to tell you it is a necessary evil. I have sold puppies that later ate foreign objects causing bowel blockages. Surgeries are so very expensive. We recommend you keep insurance on your puppy or dog if you can.
Puppies can get into toxins and require emergency visits. The costs add up!
Always choose Hereditary and Congenital conditions to be covered! Many things (Most things – according to Pet Insurance will fall under these two categories). Make sure your plan covers both!
Cancer in Dogs: