Mr. Gunter

Gunter has Sired many puppies with our kennel.
We have kept back two of his daughters "Kaja" & "Peerless" in our
kennel! They are amazing girls!
Gunter was neutered in January of 2022, while his last litter was due shortly after with Bentley!
His line will remain with our kennel for years to come!
OFA Good/Normal


Doba von der Blue Line
Doba is one of our Foundations Dam's
She helped start our Breeding Program many years ago.
She retired from our Breeding Program on 05/13/2020.
We own her Daughter "Peerless"
Urania von den Donau-Wirbeln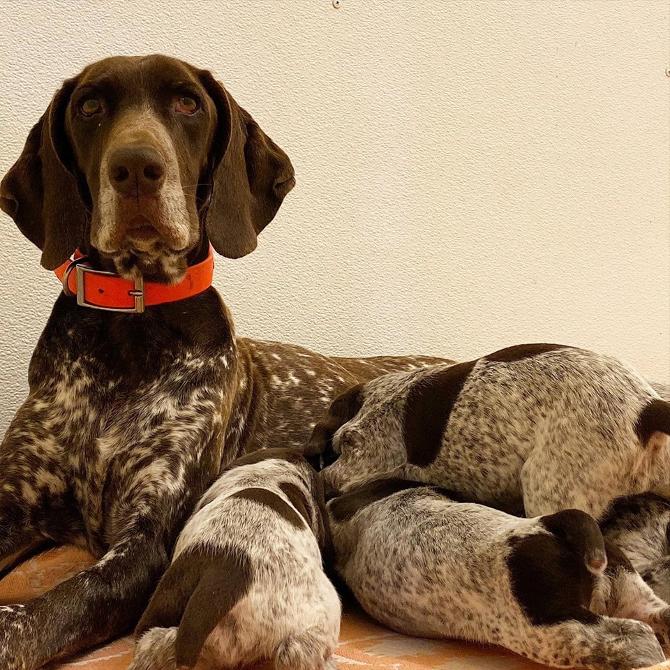 Miss Rana
We imported her from Romania in 2015!
We now have a son & daughter of hers that will continue in our breeding program.
Her son "Charger" will become our main breeding Male in 2022. His Sire is our "Shield"
Rana retired from our Breeding Program on 09/22/2020