Tarby
Registered name: "Tarby's Deception von der Blue Line"
OFA : Good / Normal
View Results:

Full Oral Genetic Panel with Paw Print Genetics (Clear)
View Results:

PennGen Tested / Lupoid Dermatosis: (Clear)
Results Posted Below.
Weight: 44lbs
Click below to view Tarby's Pedigree on Gun Dog Central:

Tarby is out of "Ace of Spades X" (SIRE). Ace comes from a nice line with many great dogs, including "MH CH Graf Vom Vehner Moor CD" & "FC Divines Semiautomatic Kolby"!
Tarby's Dam is "Gracies Princess Jasmine". Gracie has many amazing dogs in her line, including "MH, INT CH, VC Sharp Shooters Man in Black", "MH, INT CH, VC Shooting Starrs Sharp Shooter", "MH, Magnum-Jake VD Westwind", "MH, River Vallys Dixie Do" and many more incredible dogs!
She is a close range dog! She loves to hunt but is also very happy in the home atmosphere and with her family. Most all of her dogs are good prospects for that next hunting buddy.
Tarby is a small female.
Tarby has the genetics to produce very healthy puppies, which we look for in all of our breeding females. Tarby also has a nice pedigree with solid hunting dogs throughout!
Multiple Master Hunters and FC dogs!
Below you will find pictures of her.
As always, follow and like our Facebook page to see her past litters and upcoming litters!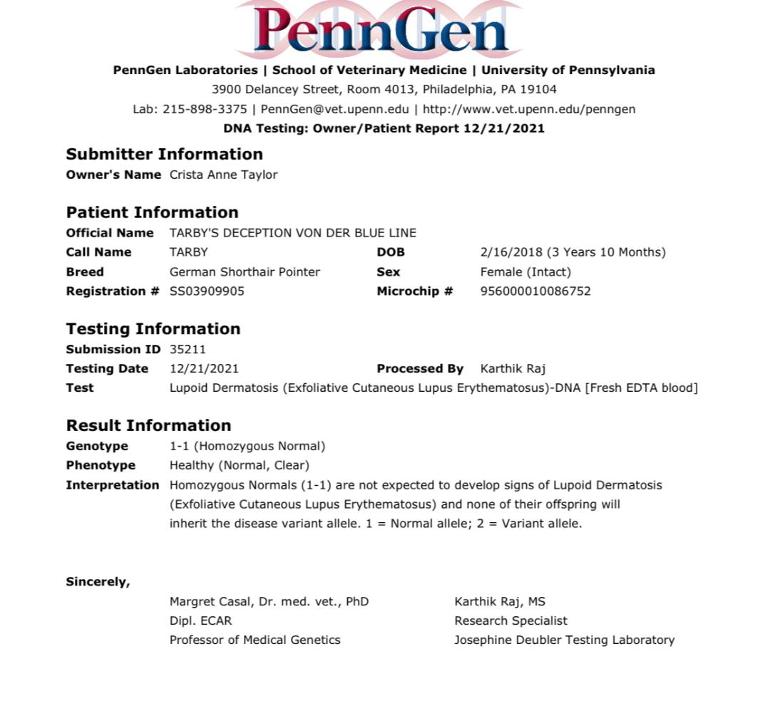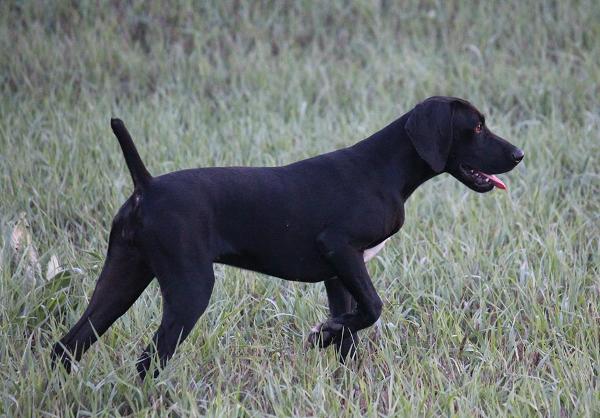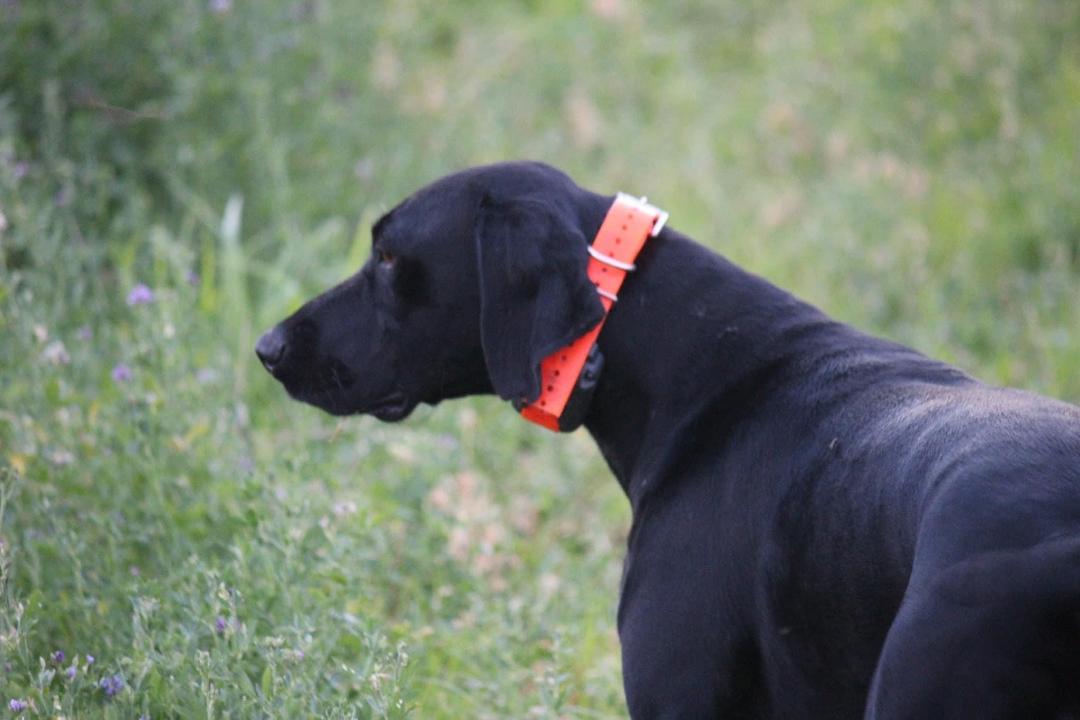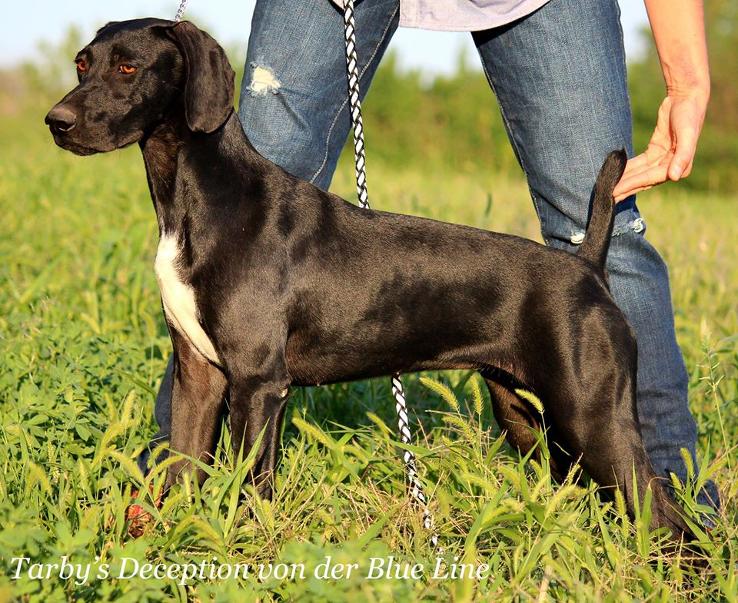 Video of a Past Tarby / Shield Puppy below.
This puppy was sold and now lives in Colorado.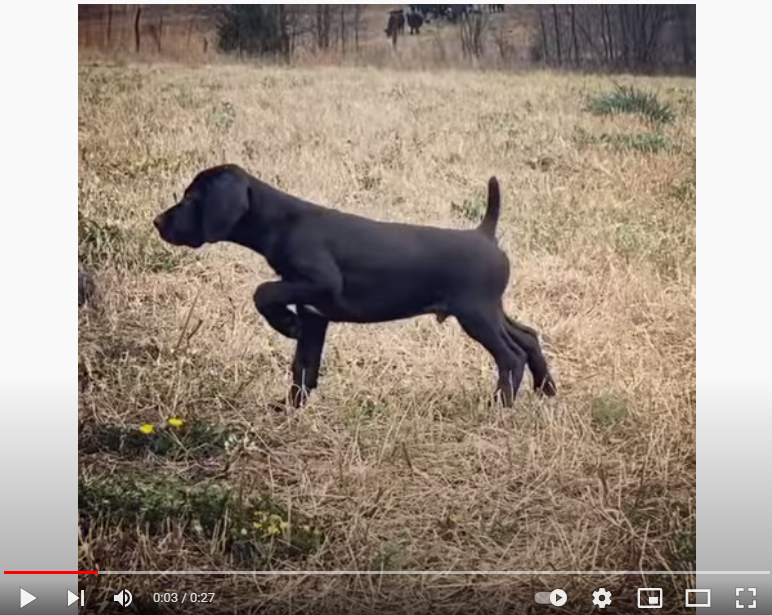 Below you will see some PAST Tarby puppies.
More can be seen on our Facebook page!